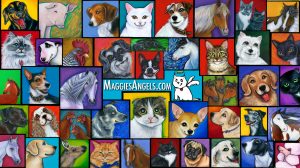 I've created many time Lapse videos of my painting process to show you what goes into creating one of my portraits. In this vdeo I'm painting a Yorkshire Terrier named Sophie and I take you through the process of how I paint. If you have any questions about my technique or anything else please feel free to contact me.
I love to see how these portraits come to life in a matter of minutes. I think its magical don't you?
Hope you enjoy!
Thanks for watching!