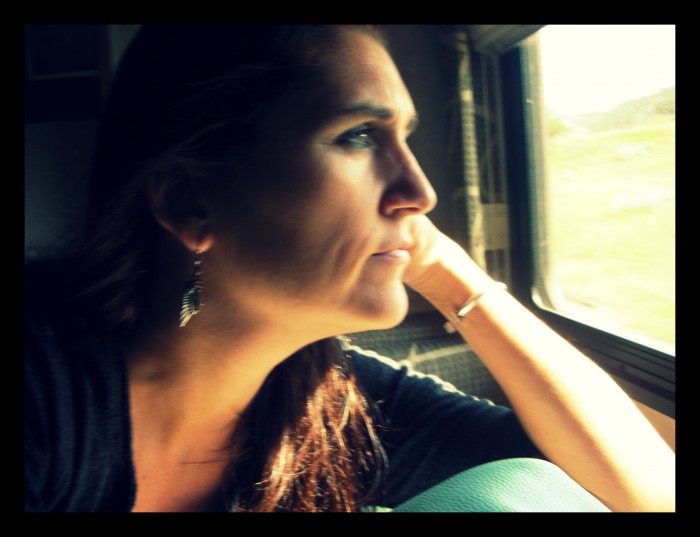 Every summer we head out in our RV and go on a family vacation to explore this amazing Country we live in. I always go with the intension of doing art work. I bring sketchbooks, watercolors, colored pencils and a backpack full of many other things always thinking I'll have time to create some new work.
My husband, Kent Weakley, is a photographer so our vacations are somewhat planned according to the "shots" he wants to get. We wake up at the break of dawn and get back to camp after sunset, those are the best times to photograph, and from what you can see on his site, his photographs are stunning, and we've been to some amazing places creating lasting memories. For my boys and I it's an adventure in endurance, we love the hikes and the magnificent vistas, but when we get back to the RV, we download photos and go to bed and recharge because we'll do it all again the next day. Even though we do have some down time, its nice to relax and have a glass of wine by the campfire while the boys roast their marshmallows and forget about everything else.
I realize that our vacations are not about creating, they are about recharging. I do a lot of thinking while we are on the road. My thoughts are about what I have accomplished, about creative projects I want to do, and about what I will come up with this coming year. I think its important to get away from the everyday "to do" lists and even from the work we normally do, and think about the year ahead (by the way my year starts and ends according to the school calendar, at least while my boys are still in school).
I am blessed to have this time to look out the RV window and think, recharge and re- ignite my creative fire. Summer is almost at an end and for me a new year will soon begin. I have some great new ideas that I want to try, aside from the pet portraits that I am really exited about. I'm also going to become a better blogger, I admire all of you that blog consistently. Lastly, one very important goal for me this year is to have some Balance, yes, it is something that its difficult for me and I need to figure out how to achieve it!
I hope you had a fabulous Summer! I would love for you to share your thoughts of what you did and where you went and what your new year will bring, so please leave me a comment so we can all hear about it 🙂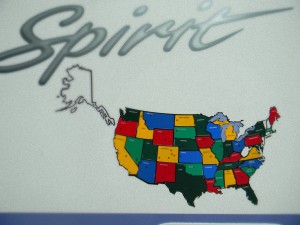 Here is the Map on the side of our RV of all the States we've been in the last 5 years. We do have a rule which is -we must sleep in the State in order to earn the colorful sticker. As you can see we've been to almost all of them, except the the upper eastern States which we will hit next summer. A heck of an accomplishment don't you think? You can see some of the stunning photography my husband has taken at KentWeakley.com
Thanks for stopping by, I hope you have a great day!
show