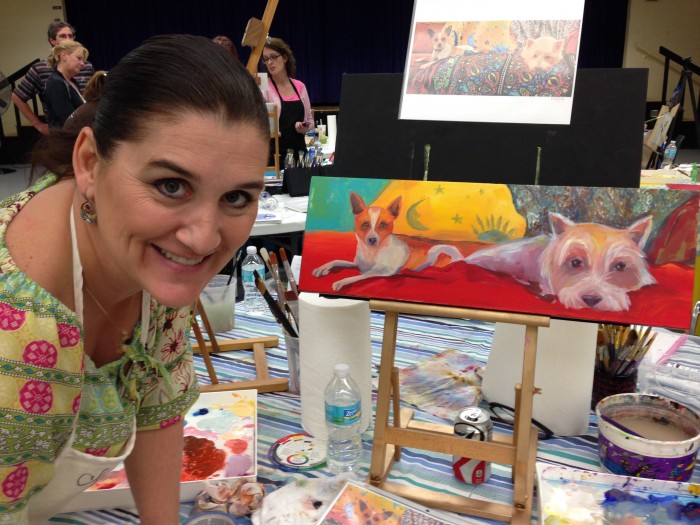 Custom Art Classes
All the art classes that I teach are custom made to fill your needs or your child's needs.
We can start with the basics or jump right into a painting and learn as we create.
Its all based on how you like to learn, and we figure that out in our 1st meeting.
I can teach you how to paint in:
Acrylic Paints
Watercolor
Pen & Ink
Pen & Ink on Animation Cell with Acrylics
Mixed Media
Paper Painting
Black & White Graphite
One on One Lessons:
Personal Drawing, and Painting lessons that are tailored made for You.
Whatever you want to learn, in whatever medium you like, I am here to teach you.
Classes can be held in your home,  my studio or a designated location.
Prices:
2 hour lessons- $70
4 hour Lessons $90
I supply the materials
Mommy & Me Lessons: 
Are you and your child wanting to be creative together?
Let me help you create some artwork that you can both do together.
Maybe even create paintings to decorate a room in your home.
This is an experience that focuses on the development of your child and your relationship.
We will decide on the painting you want to work on and the parents or adult (it can be a Grandma or Aunt etc.) can create a painting along side their child or work on one together using different mediums and materials.
Call me and we'll get started.
Prices:
1 hour painting lesson $40
I supply the materials
Group Lessons:
We must have a minimum of 3 people and a maximum of 15 people.
Classes can be held in your home, or a designated location.
I can create a class that is tailored made for you and your group.
I supply the materials, drop cloths & clean up.
There are 2 options for the Group Painting Lessons;
1) The students can all paint the same subject matter, I will have a variety of paintings to choose from.
2) The students all create different paintings but they are all using the same art material which we will pick before hand, and I can teach you techniques using that art material of choice.
Prices:
2 hour everyone creates same painting $30 a person
4 hour everyone creates same painting $60 a person
Clubs, Parties, or Organizations:
Are you looking for a fun Party Experience~
Are you having a Birthday Party, a Girls Night Out, a Baby Shower, a Bridal Shower, or any kind of party/ event you can think off,  make it even more special & memorable by having me create a Custom Themed Painting for your party that everyone will create and keep. Plus, we'll have a blast doing it. Talk about a great Party Favor!
I can also come into Nursing Homes, Day Cares, Home School Groups or Companies and design Painting and/or activities that will inspire, unite and teach everyone while having a great time.
Prices:
2 hour everyone creates same painting $30 a person
4 hour everyone creates same painting $60 a person
Materials are included
Murals:
Looking to Custom Decorate a Room.
Do you have a wall, space or furniture that you want to be transformed with a custom made painting.
Contact me and we'll design it together.
My rate is $20 an hour. The final cost depends on the simplicity or complexity of the design.
Here is my contact information:
Maggie Weakley
cell: 352-615-4629
email: callmaggie@yahoo.com
 Call Me!!!
My Career at Shoebox Greetings Cards, Inc at Hallmark Cards started right after graduating from college. I worked at Shoebox for 3 years and then I Freelanced for a variety of Greeting Card Companies. I stopped creating Greeting Cards when I started the Maggie's Angels portraits, but now I want to create a card line that will compliment my pet portraits. This is a project that I can work on this summer as we travel in our RV across the USA. Here are a few ideas, of what the cards could look like.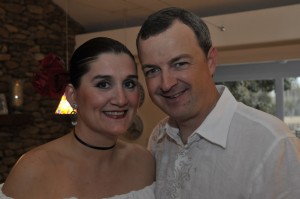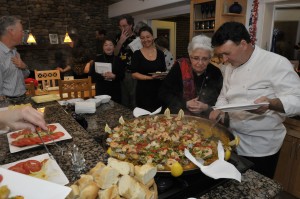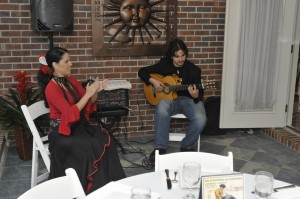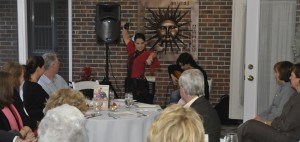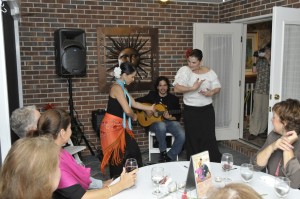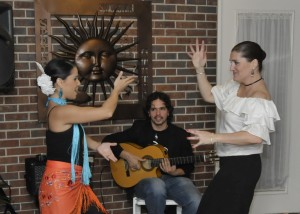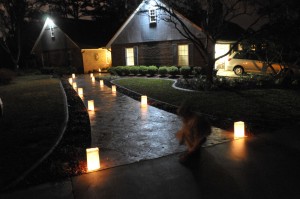 O

n Sunday February 15th my husband and I hosted a party we called "A Night in Spain"
We belong to a charitable group called

"The Salon Group"

". This wonderful group raises money for Scholarships for Seniors in High School who want to go into the field of Art. We gave away $30,000 this year to 4 very lucky teens. It is an amazing group of people that I feel honored to be around. If you would like to see previous years winners please

click here

. I will post this years winners when the information gets on the web.
Our group gets together at a different members house every month to celebrate art with wonderful food and entertainment. This month it was our turn to have the party. I wanted to showcase my wonderful Spanish culture. My Parents were there to celebrate and helped make this evening special as they charmed everyone and even danced to the wonderful Flamenco music.
We had the privilege of having Juan Olea as our chef, his food is just incredible. We started the night with a variety of Tapas and it lead to an incredible Paella full of seafood and chicken, it was not only visually stunning, but our taste buds could not get enough of it. It was perfect! For desert there were these cakes called the "San Marcos" that were to die for, creamy moist and oh so decadent! All night we served Sangria, Red and white Spanish wines and Cerbeza Estrella (spanish beer). Carmen del Corral, Olea's wife, helped us serve and kept everything moving seamslessly. It was truly delectiable!
Omar Miguel, "El Niño de la Isla" played the Flamenco guitar. He is truly an amazing talent! The flavor, the feeling and the  technique of his talent mesmerized everyone. He played all night capturing the flavor of Spain by filling the house with music. You can see and hear his talent at his website, 

http://www.omarmiguel.com
Along with Omar, we had a Flamenco Dancer named Eli, also known as "La Salerita". She brought some heat to this fiesta. She danced in the traditional Flamenco style, adding the spice that only a Flamenco dancer knows how to do well. She even coaxed me into doing a little dance. I did my best, but I doubt I'll be staring on Dancing with the Stars  😉
The party turned out fabulous, a good time had by all!
And even making it more special, my boys surprised me by lining our entree way with Luminaries. Creating a magical ADIOS!
show