See how Maggie paints
The process for one of my Commission Portraits starts with a picture of a beloved pet  and a story. My client's name is Jen & she wanted me to paint her twin sister's furry kid named Katie Scarlet. Katie is quite the Diva & Queen of the house, so in her portrait, she must have  a sparkly crown for her to wear. She also wanted me to include her stuffed toy "Piggy" because she is obsessed with it. Jen sent me the pictures of what she wanted & I sketched out what she described. I suggested to her to write down some words & sentences that mean something to her and sister, because I would include them in the Portrait. These are the Words that she chose:  Toonsy , Katie Bird, Scarlett, Princess, Miami, Notre Dame , South Bend, I bark for the Irish and everything else for that matter!, Cartoon dog, Landie Loo-that's who!, MLK Day, Piggy, Our birthday, First love, You didn't want to live in London anyway, More treats!, Nanny Pam, It's all about me, Mommy      Daddy, Love, Devotion, Stubborn, Best Friend Companion, My Heart   Sister My Best Friend My Sister, Who do I Love, Endless Devotion, Heart, Love, I want, Sisterly Love , Twins, Forever Yours. I thought about how I would incorporate all these words & my solution was to create Katie with them, since it is what makes up their relationship. Keeping the background simple, using similar value tones & creating a horizontal pattern, I thought it would feel quiet next to Katie who would be so detailed and busy, plus I wanted her to be the focal point.   I made a little video of the photos I took while I was painting it & added some subtitles so you could know what I was doing. Hope you like it & inspires you to do a Mixed Media piece.
Here is the Picture of Katie Scarlet, the sketch and my work space.

Here is part of the process, with these mixed media paintings you want to start placing the papers from farthest background to the foreground. Make sure you think about the structure of your subject matter and place the papers in that direction, because if you don't, your subject will look flat.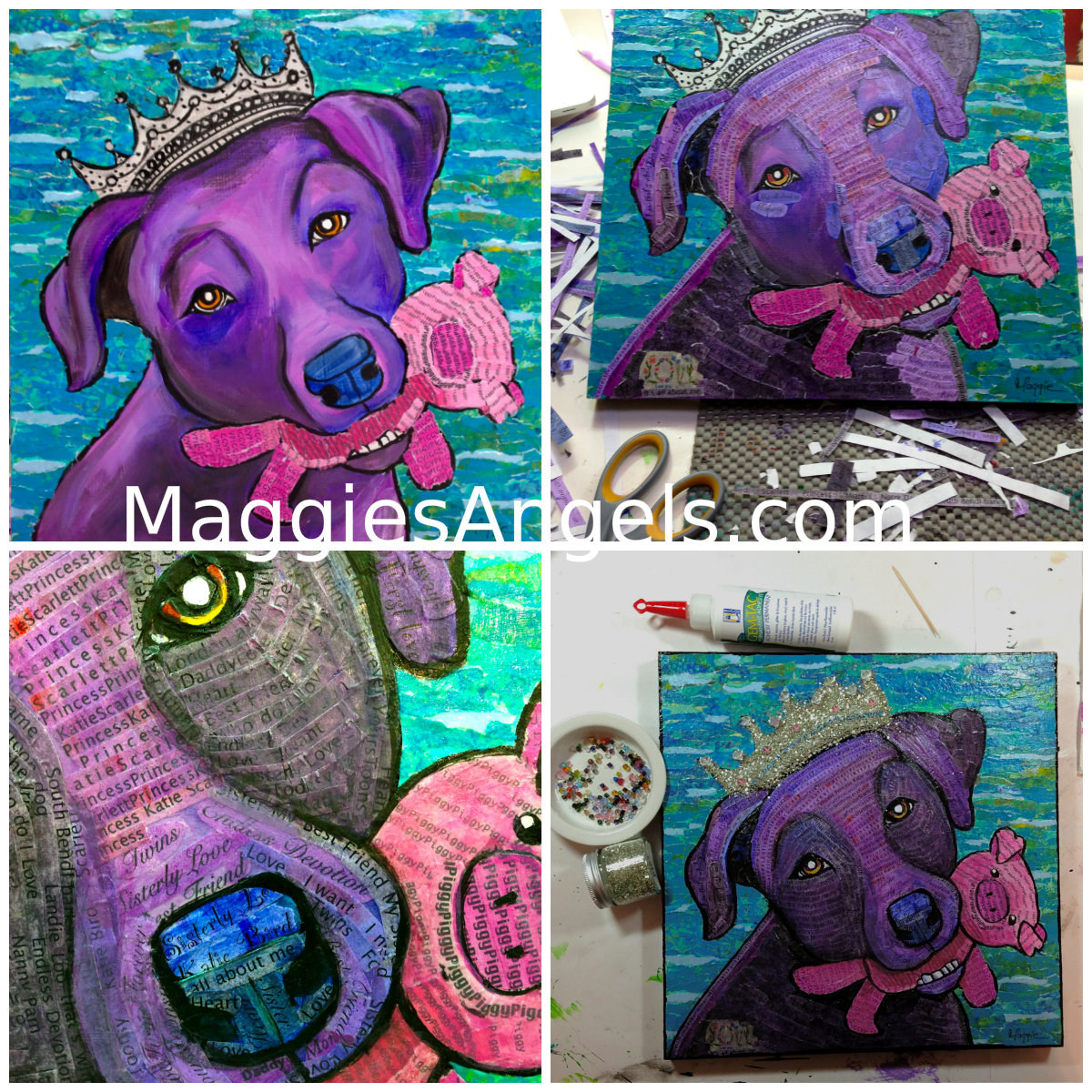 Here is the final piece. The crown is very glittery, using very sparkly beads and glitter.
My client loved it!!!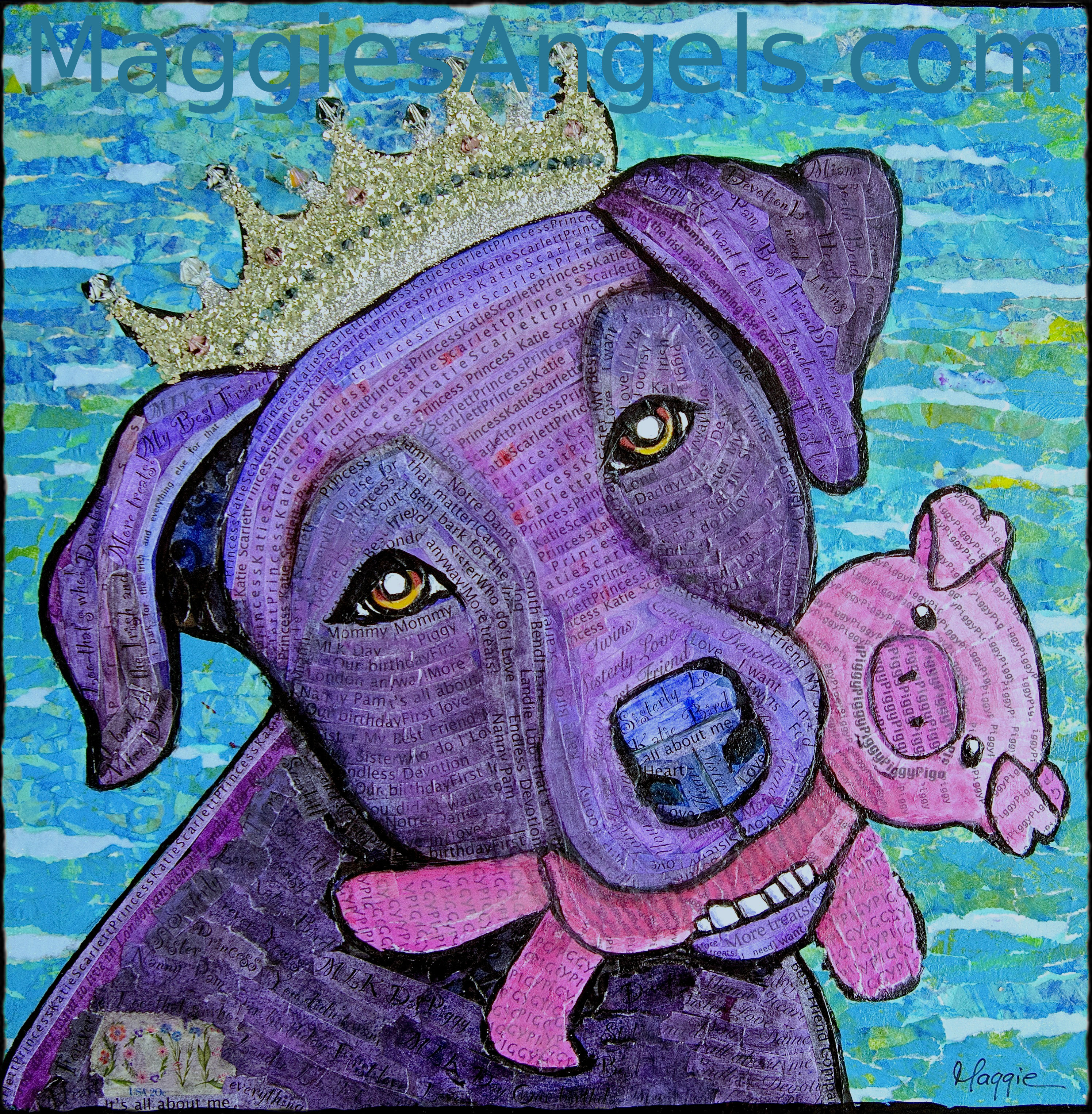 Thanks for stopping by!
Please leave a comment and let me know what you think, or if you have any questions I would love to help 😀
show